ENDRE PENOVAC
3 DAY WATERCOLOR COURSE
IN BUDAPEST, HUNGARY
26-28th June 2020
'Experience, this is the best recipe for success. And with all my experience I can never predict what happens'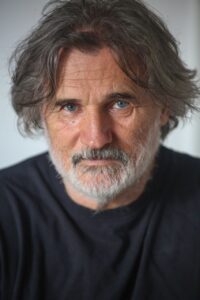 Start: 26th June 2020 at 10 am
End: 28th June 2020 at 5 pm
Place: Societe, Budapest
Location: http://www.societebudapest.com/en/
Price: 320 Euro / 355 USD
* A non-refundable deposit is required for each person 100 Euro/110 USD.
* Applications will be accepted in the order of bookings.
How to book
STEP 1 – Complete a booking form below for getting in touch with us.
STEP 2 – Pay a deposit of 100 Euro/110 USD  per person by bank transfer – details on request.  
STEP 3 – Second payment is due two months before the course starts – we will send a reminder to You.
Contact us for more details.
***
Endre Penovác is a Serbian contemporary master of fine art, he captures the mystique and charm of fluffy cats in his black-and-white watercolor and ink paintings, to create feathery fur, gleaming eyes and a sense of depth against off-white backgrounds.
Endre represents nature, animals, people or everyday landscapes with controlled freedom and looseness. His wet in wet paintings glow with intensity and mystic. All the subjects have some of his masterfully soft wet-in-wet washes matched with minimalist, tightly controlled brushstrokes. Each painting features some small amount of imperfection because he leaves the paint alone, to work by itself.
***
In this course you will learn how to paint: impressionistic approach to reality, wet-in-wet loose watercolors and ink paintings.
An incredible program for an unforgettable experience of art, inspiration, with a relaxed yet vibrant atmosphere in the heart of Budapest.
BOOK NOW – our course is very popular!