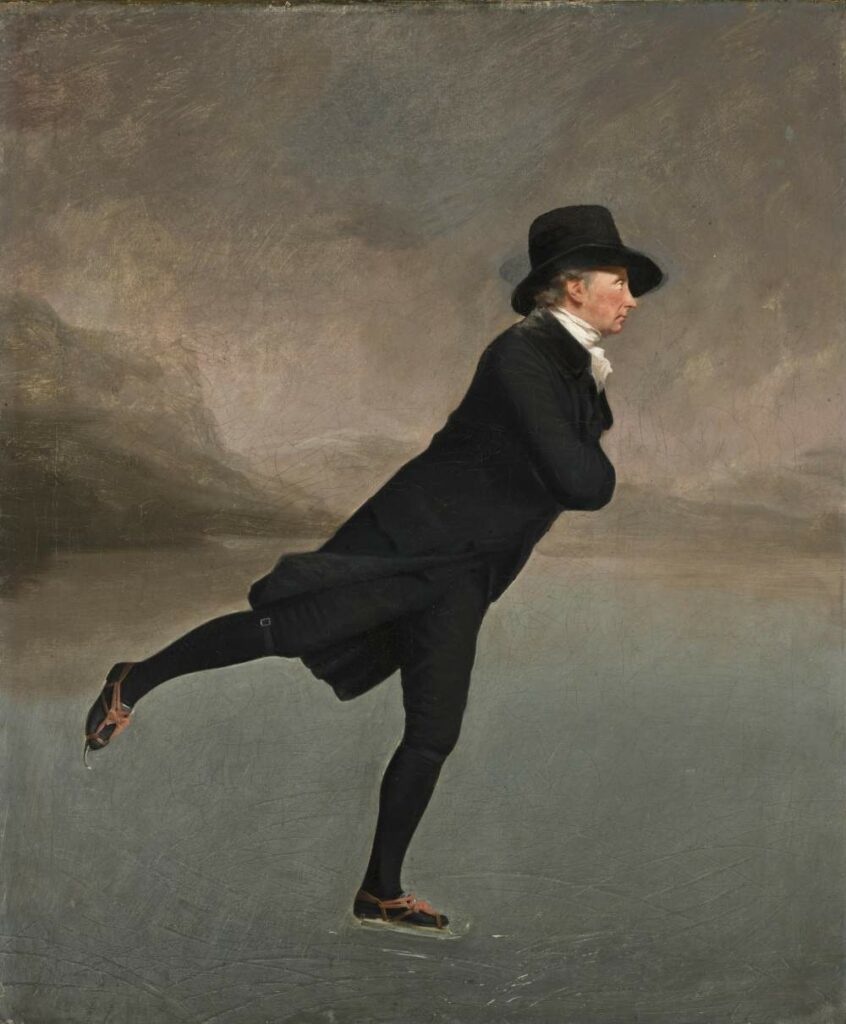 The oil painting attributed to the Scottish Sir Henry Raeburn was brought to the National Gallery of Scotland in 1949 from the collection of the great grand-daughter of the sitter. Since then it has become one of Scotland's best-known paintings and an icon of Scottish culture.
This serene skater is thought to be the Robert Walker, minister of the Canongate Kirk and a member of the Edinburgh Skating Society (the oldest of its kind in Britain).
Following the controversial publication of an article arguing that The Skating Minister – one of Britain's most loved paintings – had actually been painted by a Frenchman.
Could the court painter of the last French King really be the artist at work? Did the elderly great-granddaughter of a Scottish minister fool all the art experts?
You can follow up the story based on the BBC short video, attached…
Skating Minister / The Reverend Robert Walker Skating on Duddingston Loch (1790s)
Oil on canvas, 76×64 National Gallery of Scotland, Edinburgh